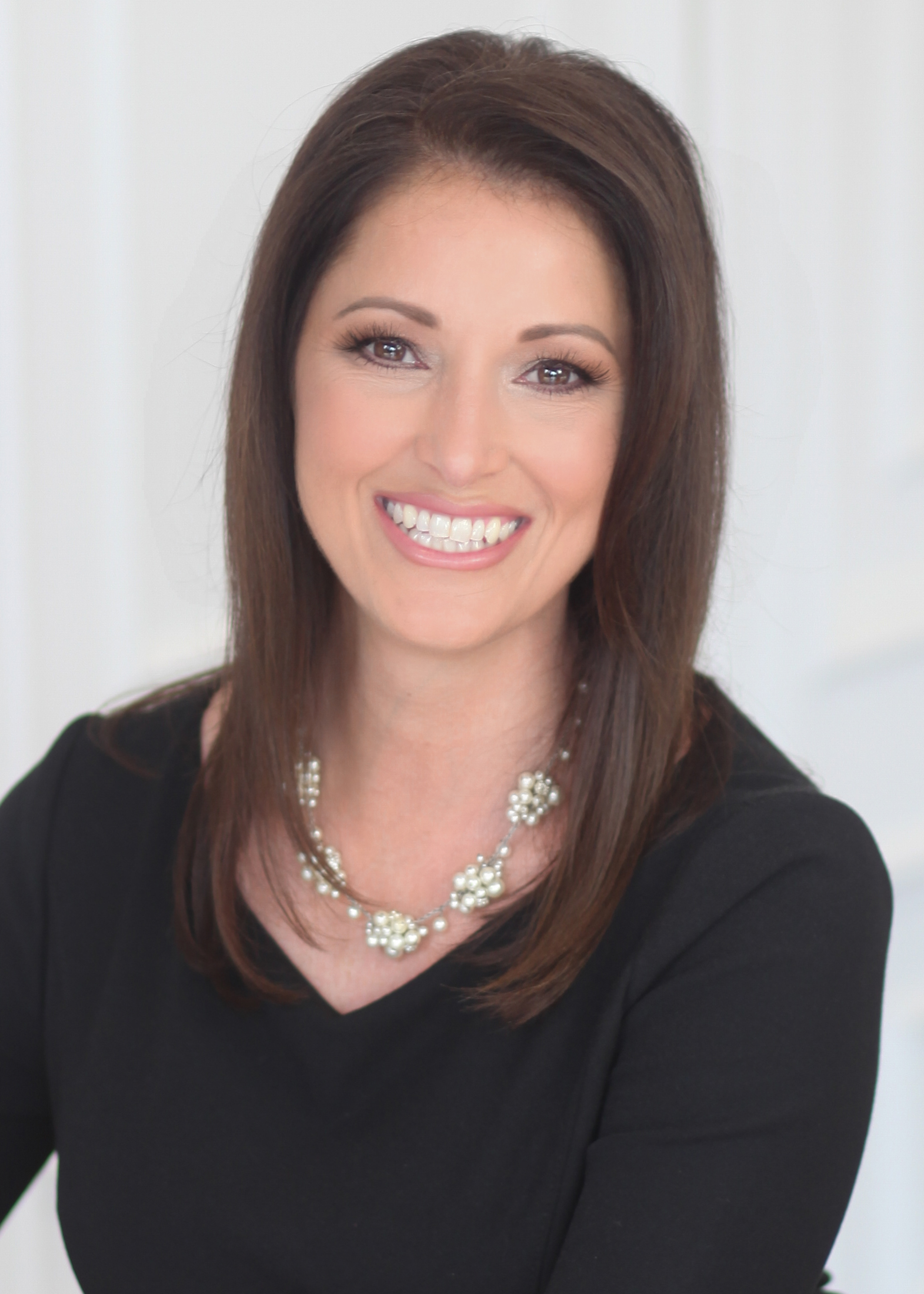 Kim Burke
Global Real Estate Advisor
GRI, CNE, CLHMS, ABR
Live and Work in Dripping Springs
Luxury Homes, New Construction, Condos, Waterfront, Resales
Relocation Expert
My passion, integrity, and commitment is apparent in the way I approach my profession, my friendships, and my family. My fun-loving personality and unmatched expertise, has resulted in me being a highly respected, top-producer with Kuper Sotheby's Real Estate.
Real Estate is my passion, but it doesn't define me; I enjoy spending time with my husband and kids, Piper and Paxton. I give back to my community by volunteering for Lake Hills Church, Rooster Springs Elementary PTA, as a board member for Belterra HOA, and as a premier member of the Dripping Springs Elite.
As a Top Producer since 2010, I am dedicated to providing the highest level of concierge service with the number one goal of creating a lifetime customer care relationship. I am a dedicated and knowledgeable Dripping Springs/Austin real estate agent who will provide you with highly specialized information, market-knowledge and excellent negotiating skills as a Certified Negotiating Expert & Certified Luxury Home Market Specialist so that you meet your purchasing and selling goals.
With my extensive background in long term customer care and marketing, I believe the close of any transaction is the "Starting Line" for a lifetime customer care relationship. It is important to work in a cooperative environment as opposed to being in competition (with other real estate agents). I make every transaction a positive experience for all parties involved by providing collaborative negotiating techniques, high integrity and the upmost professionalism.
My area of expertise is West Austin, Westlake Hills, Downtown/Central Austin, Dripping Springs, Hays county, luxury estates, resort properties and high-rise/loft living.
My Name:
Kim Burke
Favorite Restaurant :
Trattoria Lisina
Hobbies:
Cooking
Favorite Sport:
Soccer
Client Testimonials
Dear Kim I wanted to thank you for the phenomenal job you did with selling our home. We faced a myriad of unexpected obstacles but you approached each issue objectively and had solutions ready for implementation every time. Your communication was excellent, as was the marketing and negotiation process. You were focused and persistent throughout the entire listing. I've been in well over 10 real estate transactions, and without question, you are the best realtor we've ever worked with.
- Karl Z.
We were recommended to Kim by a family friend in Dallas, and couldn't have asked for a better Realtor! Being first time home buyers we were a little nervous about the process after watching all of those episodes of HGTV House Hunters. Kim provided us with thorough information about each property to help us make our decision and was always available to answer our questions and provide a helpful opinion when we asked. We used a few of her other recommended vendors and were also impressed with everyone she referred us to. To top it all off, Kim's a ball of fun! Trust me when you spend this much time with someone, you want a Realtor you can laugh with and who makes the process fun. If you're looking to buy a home in Austin, absolutely pick Kim to help!
- Jon & Sarah L.
Kim was recommended to me by a family member who also used her services in the past. She is a phenomenal realtor, no matter what your budget or issues may be. She met with me at Whole Foods on my schedule just to get to know me and ask a few basic questions. From there, she created a wonderful plan for me to browse and search properties online based on my specific time frame, location, and budget. She guided me to look for ways to get the most out of each unique property in ways I hadn't thought of. She treated me like I was her only client and was there to answer any question or issue that I had. She has a tremendous amount of expertise in the area of real estate, in Austin in general (she's FROM here!), and has tremendous people skills. She is the only realtor I will ever use in Austin and the only realtor I will recommend to others. I couldn't be happier or more satisfied with her skills, with the process of home buying, or with my new property!!!
- Michael D
Without a doubt, Kim Burke is one of the most wonderful people that I have had the opportunity to work with. When I needed a real estate agent, she was my first and last call. Kim has the highest integrity and work ethic with incredible follow-through. She went the extra mile for me, going above and beyond what I would expect an agent to do. She was always honest with me and I trusted her judgment and opinion and I am so glad I did!! I would recommend Kim to anyone who is needing a real estate agent. She knows her stuff and you will have an agent and friend for life!!! Thank you Kim!"
- Kristina W.
We really appreciate all your support and guidance in our house hunting process. You are amazing. You made the process so easy and actually enjoyable. We feel you found us exactly what we are looking for and a great price. I highly suggest anyone looking to purchase or sale a house to talk to you. Thank you again!! You are the best.
- Chase S.
Looking for my first home was exciting and also a bit nerve racking. A close friend of mine recommended Kim and the only regret I have is that I didn't find her sooner! She was professional, accommodating, optimistic and full of knowledge. If you are looking for your dream home, call Kim Burke!
- Charlie G.
After working with 3 realtors, it was a shear pleasure (and luck) to find a realtor who possessed unquestionable talent in the real estate market. As a new home buyer building a home, Kim's savvy and skill was instrumental throughout the entire new build process. She is forward thinking; extremely customer focused; detail oriented; and possesses uncanny real estate acumen, whether new build, resale, or commercial. In my earnest opinion, Kim's skills are simply unmatched/un-paralleled within the industry. Save yourself the headache & time in sorting through the rest… Top Qualities: Great Results, Personable, Expert
- Scott R.
After being involved in Real Estate my entire life, I have never seen anyone as GREAT as Kim Burke. She is a truly an absolute expert in her field. Here is one scenario that proves her capabilities: We had our property (acreage and house) listed for two years with three different REALTORs. Over those two years we had two showings, one broken contract, and a bad taste in our mouth for all real estate professioanls. We decided to give Kim a chance and within 5 months we had 5 viewings and 3 offers (at the same time). We exceeded the sales price we were asking and closed with no complications. I didn't even have to recommend her to my friends and family, after they saw what happened, they were asking me for her number. I look forward to working with Kim in the future and would HIGHLY recommend her to ANYONE.
- Holly & Fossie M.
Buying a home is a huge decision given all the market conditions, legalities, geographical parameters, as well as home value and potential accretion of value. Its one of the most nerve racking, gut wrenching, and glorious times for any family. Kim Burke is our agent forever, she showed us not only respect, but in depth knowledge, friendship and tough negotiating skills that enabled us to land the perfect home with equity. I would recommend Kim to anyone looking to buy a home.
- Brock & Chris W.
I have had the pleasure of purchasing my home from Kim Burke, and would highly recommend her services to anyone seeking to purchase Real Estate. She's friendly, knowledgeable, and patient with the first-time home buyer. She returns calls promptly, does what she says she'll do, and she always follows up, even months after the actual sale. As a person new to the complex (and often a little scary) world of home buying, my wife and I felt like we were in good hands throughout the entire process, and that we always had someone looking out for us. My highest possible recommendation for Ms. Burke.
- Steven & Erika B.
I met Kim Burke in January when I began looking for my first home. She was easy going and patient enough to answer my many questions. At one point, I found a house that I thought I liked. When I got cold feet and backed out, Kim helped me through that experience and never questioned me. I never felt pressured to make any decisions or sign any papers. In February, we found my current home. Around the time we were making our offer, I was called out of town for business. Kim took the initiative and helped me conduct all my business long distance. She always kept me informed of our status and kept communication with both the seller and the mortgage company. She kept up the great work at the closing, helping me navigate all the required paperwork. If I ever need the services of a realtor again, Kim Burke will be my first choice. And I feel comfortable recommending her services to my family and friends.
- Patrick M.
We would like to take this opportunity to personally thank Kim Burke for her outstanding service she provided in the search for our new home. We are a growing family and are returning to Texas after living out of state for 7 years. We needed someone with the knowledge and skills to find the perfect home for our family. It is without hesitation that we would recommend Kim; she exceeded all of our expectations. She went the extra mile to listen to our needs and understand what was right for our family. She put our best interests forward and took the time to point out small details that we would otherwise not have known. She always worked at our pace and was always doing her homework to stay one step ahead to provide us with the most current and detailed information. Kim is so dedicated, personable, and genuine and we are so thankful that she was on our side. Thanks Kim, GREAT JOB!!!
- Kyle & Lisa K.
We feel Kim went above and beyond what we expected as a REALTOR. We gave Kim a PERFECT 100% on the Quality Service Survey that was supplied by her company. Kim is an extremely knowledgeable and professional agent we would recommend her services to everyone.
- Phil T.
We were changing jobs and moving out of state – forcing us to sell our home in a down economy barely a year after we had moved in. Kim combined a healthy dose of enthusiasm and spirit with deep experience representing buyers and sellers in the Austin market to get us the best offer and smoothest transaction. She managed our expectations well and stood by us through all the emotional ups and downs of selling a house, especially in a rough market. She quickly became a perfect merger of faithful friend, trusted advisor, and reliable confidant – a much needed one woman support team in helping us to achieve our dream of moving back to our home city of New Orleans.
- Josh & Julia L.
Kim left no stone un-turned, helping us with every detail of our home purchase from searching for the right home and securing the best deal — all the way through inspections, closing and moving. Her integrity, professionalism and market knowledge make her someone you'll surely want in your corner when it's your time to buy. We highly recommend her services because they are delivered from the heart.
- Matt & Deb D.
Kim is a smart diligent professional who brings excellent ideas and knowledge to her profession. She does her research in the best interests of her customers. She is very experienced and savvy. She will get the job done.
- Todd D.
THIS beautiful woman is the very first person I met in Austin, TX in 2008! I knew not a soul here when we decided to leave our lives in California for a new adventure. Kim Burke was one of the first Realtors at that time to understand online marketing which is how I met her. She emailed back and forth for months and once we made the trip to Austin, she showed us everything from Dripping Springs to Georgetown. We settled on Steiner Ranch after MANY showings and she handled every detail as the consummate professional that she is; things that really didn't even fall under her job description. Having a real estate background myself I knew what I was looking for in a Realtor, and Kim surpassed my expectations. So refreshing and easy to work with someone like Kim who really is an industry leader. Kudos on your continued success Kim!
- Shelley G.
You ARE the BEST of the best!! I know first hand how you go above and beyond for your clients. The level of caring and service that comes along with selecting you as a partner in the home buying and selling process is untouchable by others in your profession. I believe you are a master at helping people feel at ease during their experience with you. You found the perfect home for Sky and I when we moved 7 years ago and now I fully trust you will do it again! I am blessed to have you as "mine"!
- Kristi W.
We first became acquainted with Kim when she was engaged by a neighbor's family to sell their house following a sudden death in the family. What we witnessed was her compassion for this family during a difficult time and her mindfulness of the task at hand. As tragic as the situation was, the house still needed to be sold. If memory serves, the house was on the market less than a week or ten days. Flash forward several months and when it came time to put our house on the market, our first thought was to contact Kim. She shepherded us through the process, offering helpful advice along the way and was employed as a counselor more than once during the times when the process presented us with challenges. Kim's performance from "listing to closing" justified our fait
- Laurie & Marvin C